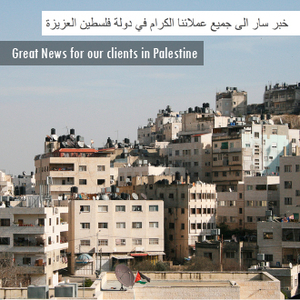 Quite a few of our customers really have problems to get paid fully and in time. That is not because we dillydally, it's because sending money to Palestine really is a hassle.
We already had a good solution, cooperating with a Cyprus entrepreneur being a mayor franchisee of various money transfer services. But with the bail-in in Cyprus and the capital controls connected, this partner went out of business.
Finding a new solution was not easy. We need a serious partner we can trust with the money of our customers. The transfer has to be reliable and fast – the money should arrive in Gaza at the same day.
We do now work with AL Saed Bureau for exchange and money transfer.These people do a great job and are reliable.
If you need your payouts transferred to Gaza please contact 

Mr. Saed Amer Moussa
Tel landline: 02141969
Mobile:0599435365
Skype: amer.saed20
Address: Gaza, Rafah, sea street, west market, facing Center Al Gawth Agency.