PROMOTE AND GROW YOUR BUSINESS WITH BULK SMS
BULK SMS

EXCEPTIONAL PROMOTION TOOL 
Bulk SMS is exceptional tool for promoting Premium services offered on Kwak's Premium Rate numbers.
SMS will save time to reach your audience and save your money.
If you are existing user of our Premium Rate number services register for our SMS services here (link to registration page) by providing Username and Password of your existing account.
Our global SMS network will help you promote your Premium Rate number services virtually to any country in the world.
Start sending SMS within minutes and inform your audience about Premium Rate Number services you offer.
As an existing PRN customers who has ongoing business with Kwak you will be eligible to special payment terms (assessment of current PRN business will be necessary).
Kwak Outbound SMS is right solution for your Business if you want to reach worldwide audience.
GET STARTED
Register for SMS account and promote your Services to your target audience!
Decrease your cost of promotion and increase audience reach with your message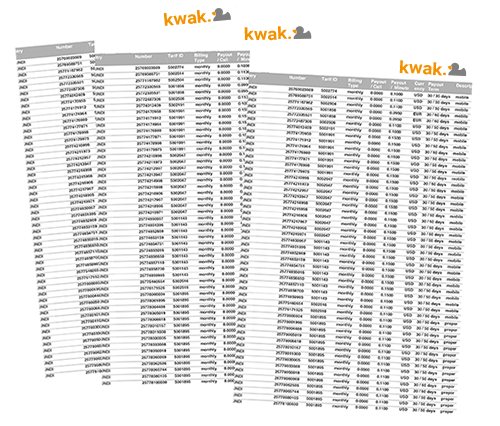 PRICELIST
Our coverage list with Pricing is available per request. Get latest SMS prices and tell us your SMS campaign plans for the future. Prices for your volumes will be customized.
GLOBAL ACCESS
We have reach to any country in the world. Choose from any global network
and be sure your message will reach its audience. With unique coverage