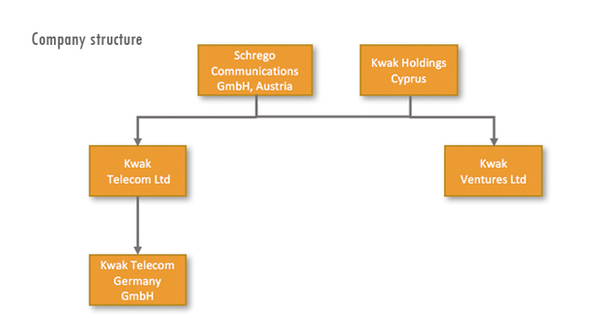 2004
kwak Telecom Ltd was founded, with the focus on providing Domestic Premium Rate Numbers (DPRN) for the European markets.
2007
kwak expands its portfolio to International Premium Rate Numbers (IPRN) and achieves rapid success.
2009
kwak Factoring is founded with the purpose to shorten the payout cycle to kwak's customers.
kwak widens its portfolio to more than 200 International Premium rate Number Ranges in more than 70 countries.
2010
kwak Telecom Germany GmbH is founded and the DPRN business is outsourced to the German subsidiary.kwak hits an 8 digit turnover for the first time
2011
Paycomm900 Ltd. is founded with the goal to serve daily payout customers in emerging markets as South America and Africa.kwak Telecom Germany hits a 7 digit annual turnover.