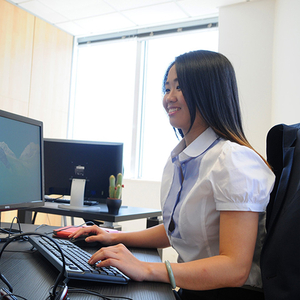 There is no other micropayment tool, no credit card or any other payment instrument available today which can reach and bill as many people in as many countries as Premium Rate Numbers can. This might be the reason why we are seeing so much sustained growth at the interface of telecom and financial services.
I entered the telecom industries IPRN segment about seven years ago and still remember how tough it was back then convincing top ranking carrier – or even any carrier – to collaborate with a provider of this service that had a bad reputation. And there was, no doubt, a good reason for being skeptical. There was plenty of fraud: like hacking PBXs, like hijacking entire country codes and credit card theft. Even worse for the established carriers, there were international wholesale price lists and the market was awash with heavy pricing mistakes that offered enormous potential for arbitrage. There was definitely a kind of Wild West mentality around.
But since then – also through our contributions with kwak – these times have definitely changed! And significantly so.
If I look at the PRN markets today there is hardly – at least as far as I know from my experience with kwak – any PBX hacking anymore today. And in the few cases where some old fashioned fraudster gives it a try, our fraud detection systems kick in within minutes and block payments.
Also hijacking does not happen as frequently as it did in the past. Since the speed and quality of information between carriers has vastly improved hijacking is quickly exposed within the market.
And finally price lists full of mistakes have disappeared thanks to all the ambitious arbitrageurs who forced the global carrier-community to work more professionally or face punishment by arbitrage. At the end of the day this IPRN driven development was pretty important for the overall quality and balance of today's telecom markets.
In concrete terms, this means that arbitrage effects form above certain thresholds in the telecom market which are exploited by market players with the help of IPR numbers. This helps to prevent the erosion of prices (dumping prices) in the telecom market.
Maybe it is because of these factors and positive developments that more and more players within international telecom markets are becoming eager to collaborate with IPRN providers to improve and widen their services and take advantage of their know-how and experience in fraud prevention, call pattern analysis and risk management. Even top ranking carriers are trying to find a stake in this kind of business and are contributing increasingly in collecting traffic and making numbers globally accessible. A kind of collaboration which was quite unthinkable a couple of years ago.
We realize that the reputation of this industry segment is improving rapidly.
The outstanding profitability of this kind of telecoms business compared to many other segments is what makes IPRN so attractive to an increasing number of players and may also be a good reason for this improvement. While the classical retail and wholesale telecom markets are still suffering from decreasing margins without any positive outlook, more and more players are discovering stable margins created via value added services such as IPRN as a proper answer for their need to stop the downward trend in their core business.
The second major reason for the upturn in IPRN services is media companies' desperate need to produce revenue. The golden age of advertising revenue has gone and especially so for TV and print publishers where it is becoming more difficult to sell their airtime or space profitably. Why? Because competition from the Internet, private TV channels, social media, etc. offers enormous advertising possibilities and is putting a lot of pressure on older entities.
Premium Rate Numbers enable these media companies to interact directly with their viewers and – even better – to collect money via this interaction with their audience. Famous formats like X-Factor, Dancing with the Stars, Germany seeks the Superstar and many others are solely created for this single purpose: To get the voting call at the end of the show and to collect 50 Cents from the viewer via a Premium Rate Number. If we consider that a serious TV show can attract hundreds of thousands or sometimes even millions of calls – think of the Eurovision Song contest – you can see that we are talking about real money and huge business potential. For media companies as well as for telcos.
At kwak we see increasing demand for our international accessible number solutions which can be used to bill content services like TV-Shows, Games, Hotlines, Web Content, etc, around the world. And through the internationalization of huge parts of the media landscape international billing tools are needed more urgently than ever.
With IPRN we have created a set of tools that fulfills this need efficiently, cost effectively and globally. If somebody has a phone, we can bill him. And with high levels of phone penetration everywhere we can say that we can bill almost anyone around the world!
This is the major USP (Unique Selling Proposition) of International Premium Rate Numbers. There is no other micropayment tool, no credit card nor any other payment instrument available that can reach and bill as many people in as many countries as Premium Rate Numbers can.